Auschwitz Express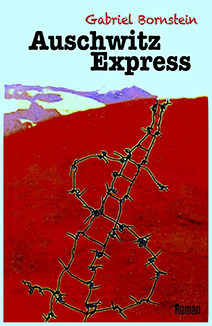 Leo Edelman is a Jew from Kiev. But he never put much value on his being a Jew. In the 1970s there was no advantage to being one, which is why his father bribed a person at the government office with 500 dollars to strike the word Jew from his passport. In the 1990s, however, it was once again an advantage to be a Jew. As a Jew, one was allowed to leave the hated Soviet Union and emigrate to the promised land – Germany. Unfortunately, Edelman was no longer officially a Jew. So he bribed a person at the government office to reinstall the notation Jew in his passport. By this time it already cost a thousand euros. In Hamburg, Edelman meets Pastor Bielefeld from the Charity Association. Bielefeld loves Jews and it bothers him enormously that Edelman has no interest in his own roots. So the pastor books an educational trip to Auschwitz for his new friend. For three days and two nights Edelman is bored to death, but once back in Hamburg he has an ingenious business idea: Auschwitz Express is the name of his Start up. An authentic trip to Auschwitz – in cattle cars, just like over 70 years ago. One hundred people in each car. A journey with consequences that no one yet suspects.
Auschwitz Express is a politically incorrect satire about a subject that you should not make light of in Germany. Nevertheless, author Gabriel Bornstein squeezes humor out of it. One laughs and feels guilty at the same time, because it's not just about Auschwitz, but about a system that we all serve – out-of-control capitalism. It's about the power of money, which doesn't relent, not even at the gates of Auschwitz. And it's about God, who might exist or might not, and if He does, it's certainly not to serve the interests of human being. And it's about love, that can be so wonderful and at the same time so obsessive and destructive.
Order book on Amazon
45 Minuten bis Ramallah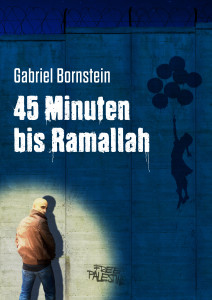 Typisch Rafik Abu-Raba. Er sitzt in einem Ruderboot, das langsam untergeht, und der Mann, der das 20-cm-Loch in den Boden des Bootes geschossen hat, steht mit einer Walther-Pistole am Ufer und zielt auf Rafiks Kopf. Da klingelt das Handy. Es ist Rafiks Mutter. Sein Bruder Jamal heiratet und Rafik soll zur Hochzeit nach Ost-Jerusalem kommen. Da ist es schon besser, in Hamburg zu bleiben und eine Kugel in den Kopf zu bekommen, findet Rafik.
Statt seiner inneren Stimme zu folgen, kommt Rafik zur Hochzeit. Während der Feier stirbt sein Vater Mustafa. Die Mutter will, dass der Leichnam ihres Mannes in Ramallah beerdigt wird. So verstauen die beiden Brüder den toten Mustafa im Auto und machen sich auf den Weg. Das war keine gute Idee. Auf dem Weg wird das Auto geklaut – samt Leiche. Ab diesen Moment wird es richtig böse. Als Rafik und sein Bruder den Diebstahl bei der Polizei melden wollen, werden sie als Terroristen verhaftet. Nur mit Mühe können sie die israelischen Soldaten von ihrer Unschuld überzeugen. Es gibt aber auch gute Nachrichten. Das geklaute Auto befindet sich angeblich in Ramallah – und da wollen sie doch hin. In Ramallah angekommen, fallen Rafik und Jamal in die Hände der Palästinensischen Freiheitskämpfer. Diese halten die Brüder für Kollaborateure der Israelis und verurteilen sie zum Tode.
Rafik hat es satt. Es macht gar keinen Unterschied, ob er sich in Hamburg, Jerusalem oder Ramallah befindet – oder auf einem anderen Planeten in einer anderen Galaxie. Egal, wo er gerade steckt, das Leben ist beschissen.
Order Book on Amazon